2月9日,一篇来自《中国日报(英文版)》的报道让原本已经红透半边天的蚊子会旗下签约淘宝主播"fashion美美搭"正式升级为国际网红。
从普通人到国际网红,"fashion美美搭"只用了1年时间。2016才从家乡来到杭州的她,在一次偶然的机会签约成为梦想小镇入驻企业蚊子会(www.wenzihui.com)机构主播,不懈的努力下,如今的她已经成为淘宝达人直播领域的超级大网红,经常领跑各种榜单,被称为"带货大王"。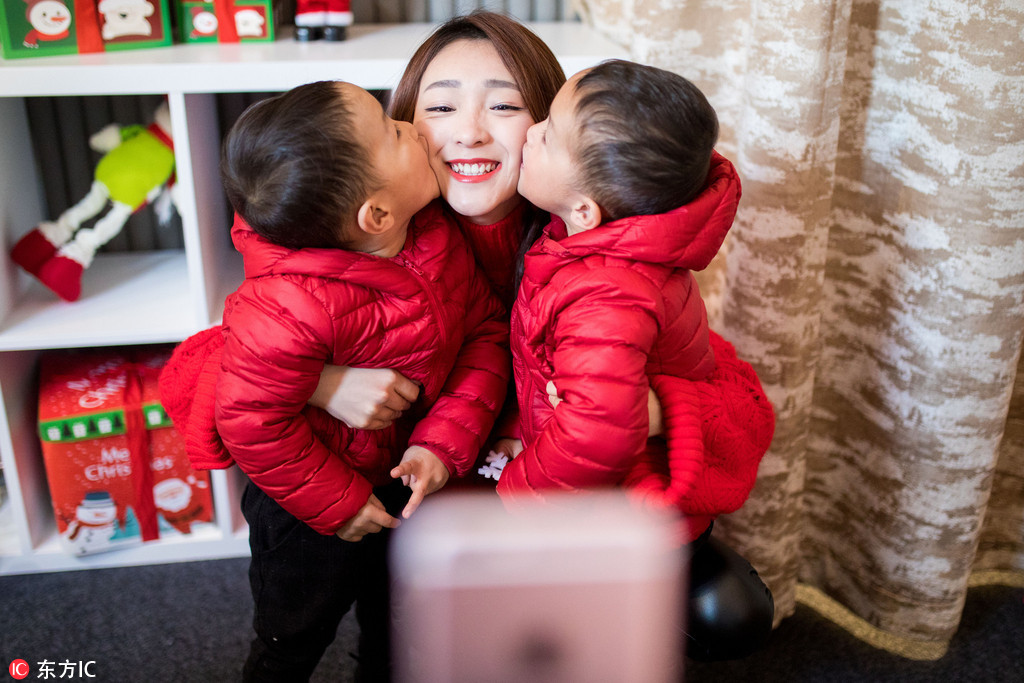 Cheng Tingjuan, a mother of twin boys called the "fashion meimeida", has become a wanghong, or internet celebrity, by promoting clothes online in Hangzhou, East China's Zhejiang province.
As a popular online livestreaming host, Cheng shows hundreds of pieces of clothes in a six hour live broadcast every day to millions of fans on Taobao, and the video views for each broadcast number about 400,000.
Cheng and her team provide livestreaming service to thousands of businesses on Taobao and thousands of sample garments are mailed to her studio every day. The sales of products promoted on her show increase sharply after the exposure.
Cheng's income increased quickly, from 300 yuan ($47.41) and 3,000 yuan to 100,000 yuan in the first three months of her career as a livestreaming host, starting in September 2016. Her annual income this past year was about 5 million yuan, according to Cheng's husband Yu, who declined to reveal his full name.
Over 100 internet celebrities on Taobao have income surpassing one million yuan, according to a revenue ranking of Taobao celebrities released by the e-commerce giant in early December.